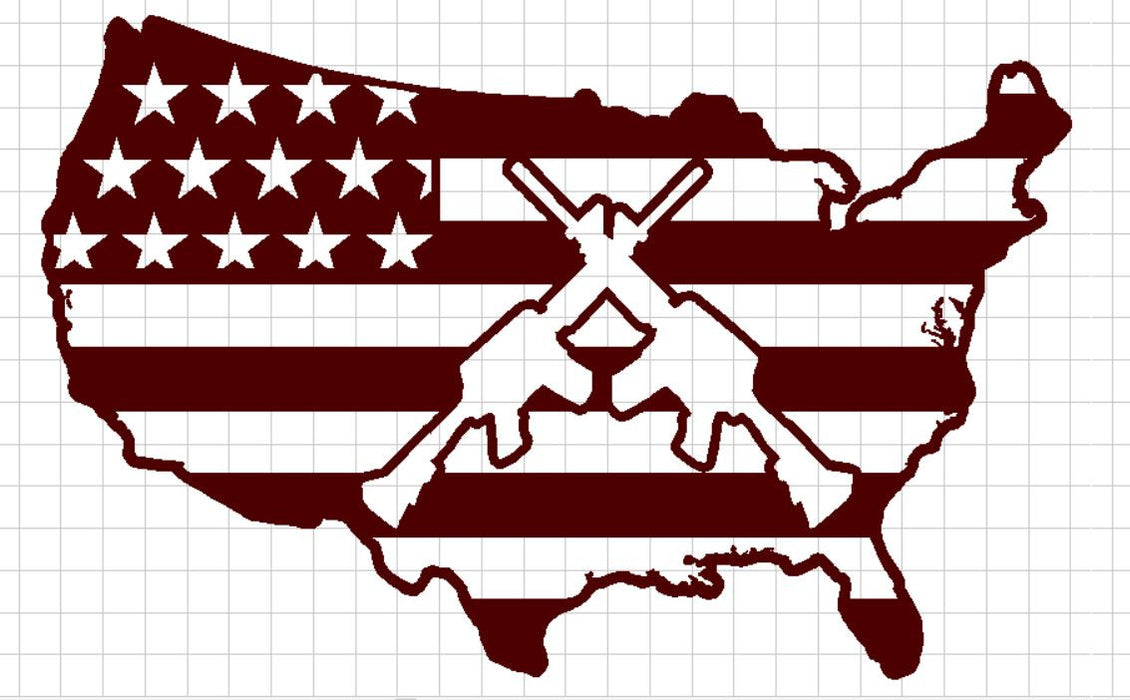 USA Flag with AR15s Crossed in Center - DXF File Only
This listing is for a digital download file only for a ready-to-cut DXF file. If you would like us to cut out the design for you, please select that option. 
United States of America Flag with AR15s Crossed in the center cutout. This file is fun because the guns cut out of the center actually look great as a separate piece.
All DXF files are hand-drawn in a 2D CAD program and exported as a DXF. With this file, anyone who has a CNC Plasma table can cut this for you, kind of like taking your roll of film to Wal-Mart to get processed (Ok, I know I just dated myself :).