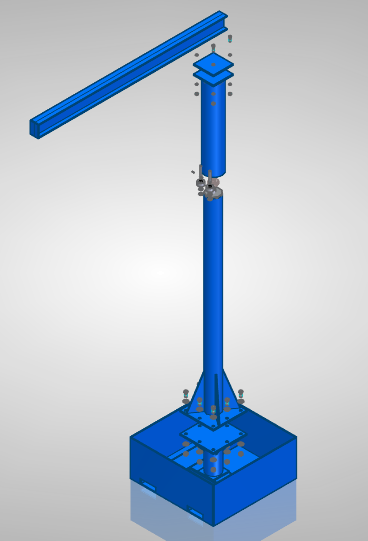 Jib Crane Portable - Welding Plans - Digital Download
Weld your own Portable Jib Crane for Garage or Shop use from plans!
-Please note, these are digital downloads that will be emailed. You may print them on 8.5" x 11" paper. 
These Portable Jib Crane Welding Project Plans show you how to build this project from start to finish. Use salvaged parts, scrap steel, or new steel, its completely up to you!
All of the parts are available as new but for those like me who want to save money where possible, scrap steel can be just as good for a considerably lower price. These plans cover everything you need to build your own portable camp grill including:
- Weight Capacity of 500 lbs
- Portable for Moving around the Shop or Garage
- Heavy Steel Base for Counter Weight
- 96" Mast
- Lift sheet metal or other heavy objects and swing around to easily move the object onto a table or a cart. 
- Bragging rights, simple and cost efficient project compared to big box brands