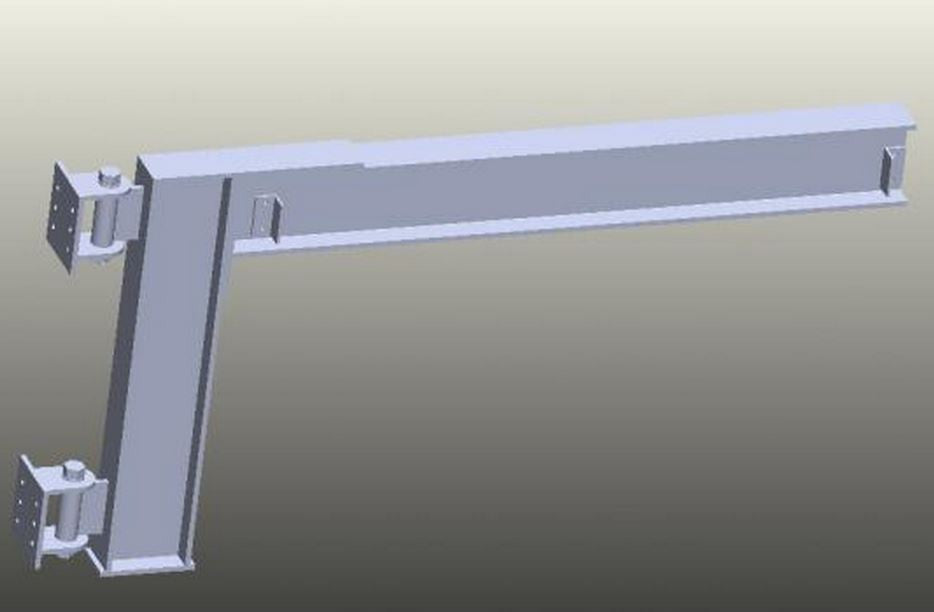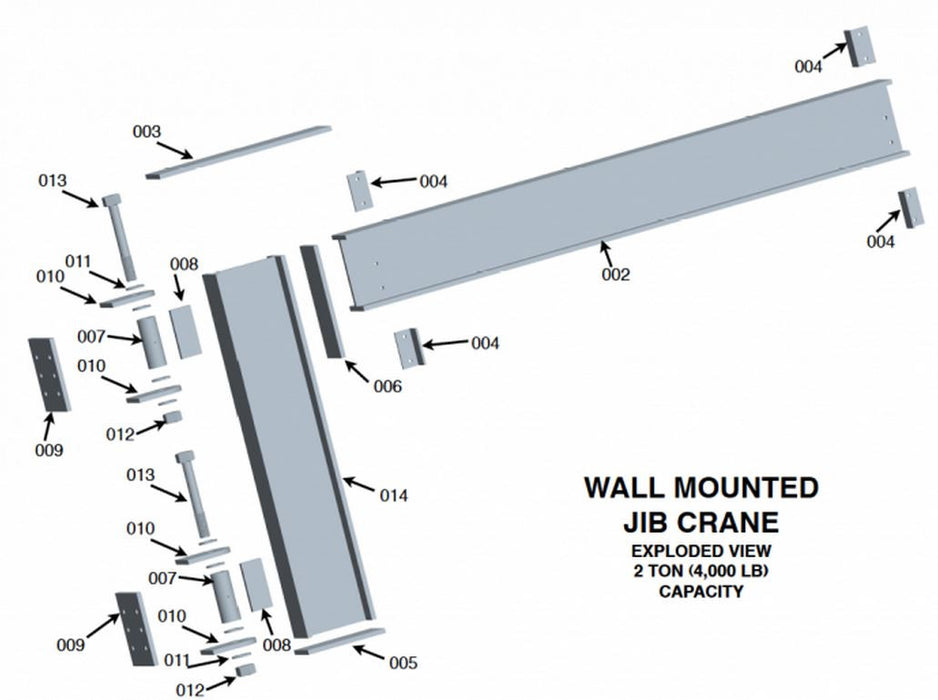 Column Mounted Jib Crane Welding Plans (2 ton capacity)
Ever needed to lift up to 4,000 lbs of weight off of your trailer while inside the shop? There are many ways to do this with all sorts of cranes. With the Jib Crane set of welding project plans you will be able to construct a simple (but very heavy duty) tool to allow you to lift what you need in the shop, then swing it around to get the load off of the trailer or cart or table or... whatever. It is a super purposeful tool.
Buy with confidence that you can surely build this yourself and save hundreds of dollars from buying it new. 
Please note this must be mounted to a supporting column that will withstand the loads placed on it. This is not intended to secure to house framing construction (2x4's) so please do not mount your shiny new jib crane unless you have the proper column to support the weight of the load being lifted.
Ok, now that that's out of the way, these are really thorough plans, time to get welding because these are available for immediate download. Boom!